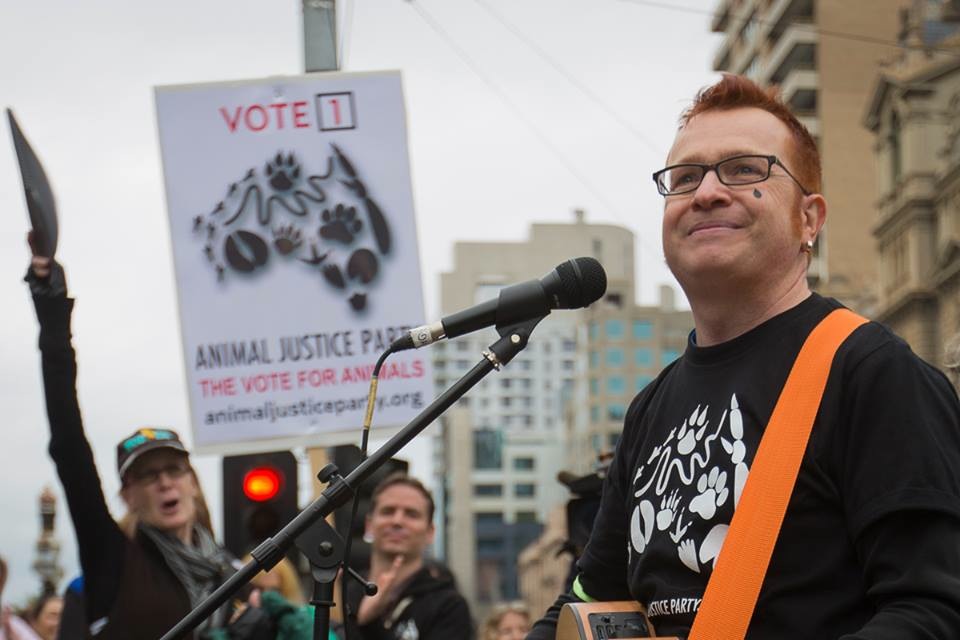 Social Media
"What happened to your Facebook page?" she asked desperately.  "You used to post 3 times a day .. now .. nothing!!"
Yes its true, my FB days are over for the time being.  I enjoyed the many interactions I had and was humbled by reports of people who'd made life changes as a result of my work.  However, FB just started taking over my life!  Anyone relate to that?  If so, just click Like.
Sydney Vegan Expo
I just returned from the Harbour City where I was lucky enough to MC (and perform at) the Sydney Vegan Expo for the third year running. The wonderful speakers included Nathan Runkle from Mercy for Animals and James Aspey (known for his 365 voiceless pledge for animals). Hope to be there again next year.
She gave up her cheese!
I loved meeting a lady called Toshi while I was up in Sydney (photo below). She told me she gave up cheese after hearing my song "Couldn't Give Up My Cheese" at the 2015 Sydney Vegan Expo. She's now a fully-awakened vegan! Its moments like these that give me some hope. Thanks Toshi!!